Summer Party Snapchat Filter, On Demand Geofilter, Snapchat Party, Snapchat Event, Beach Geofilter, Pool Party Geofilter, BBQ Geofilter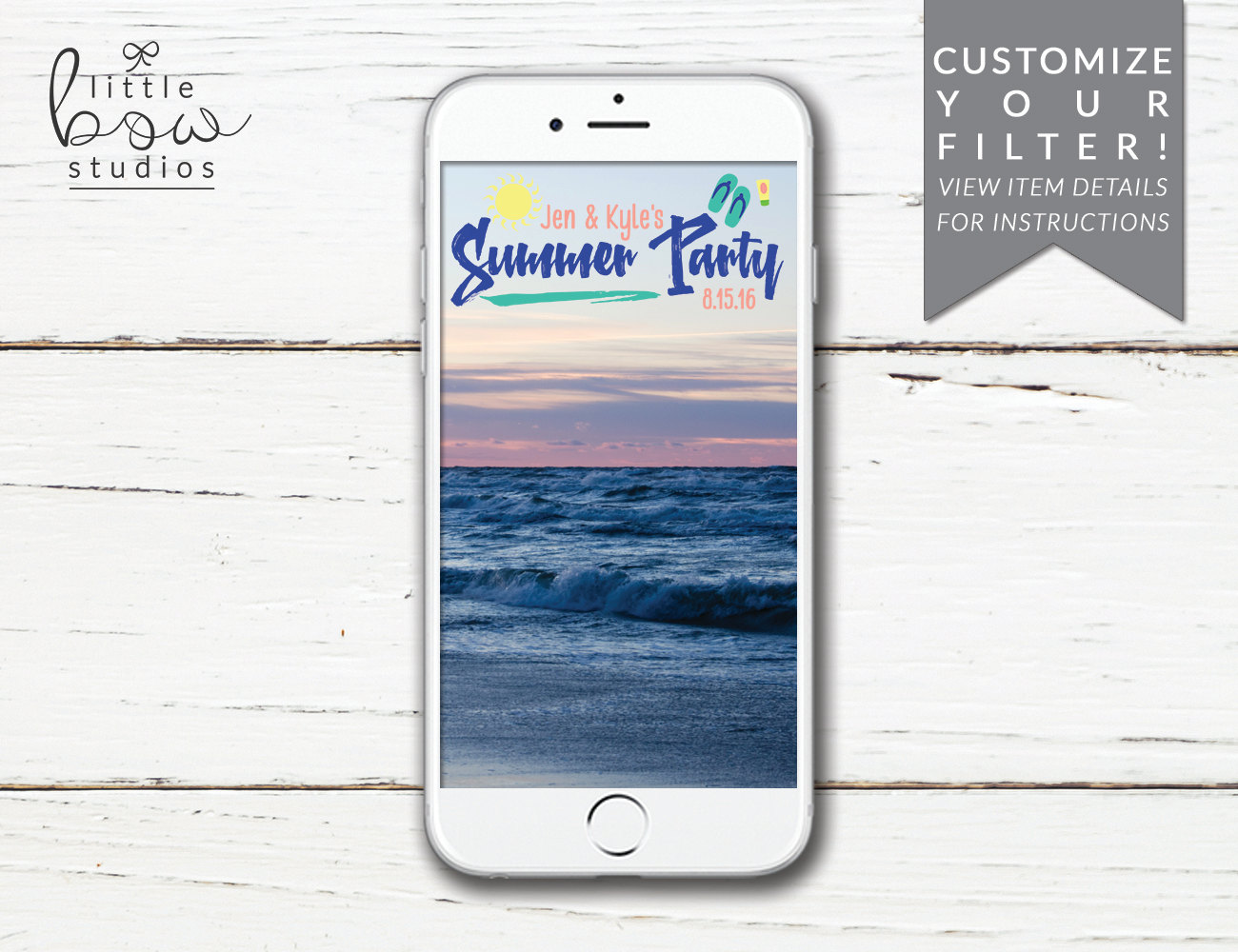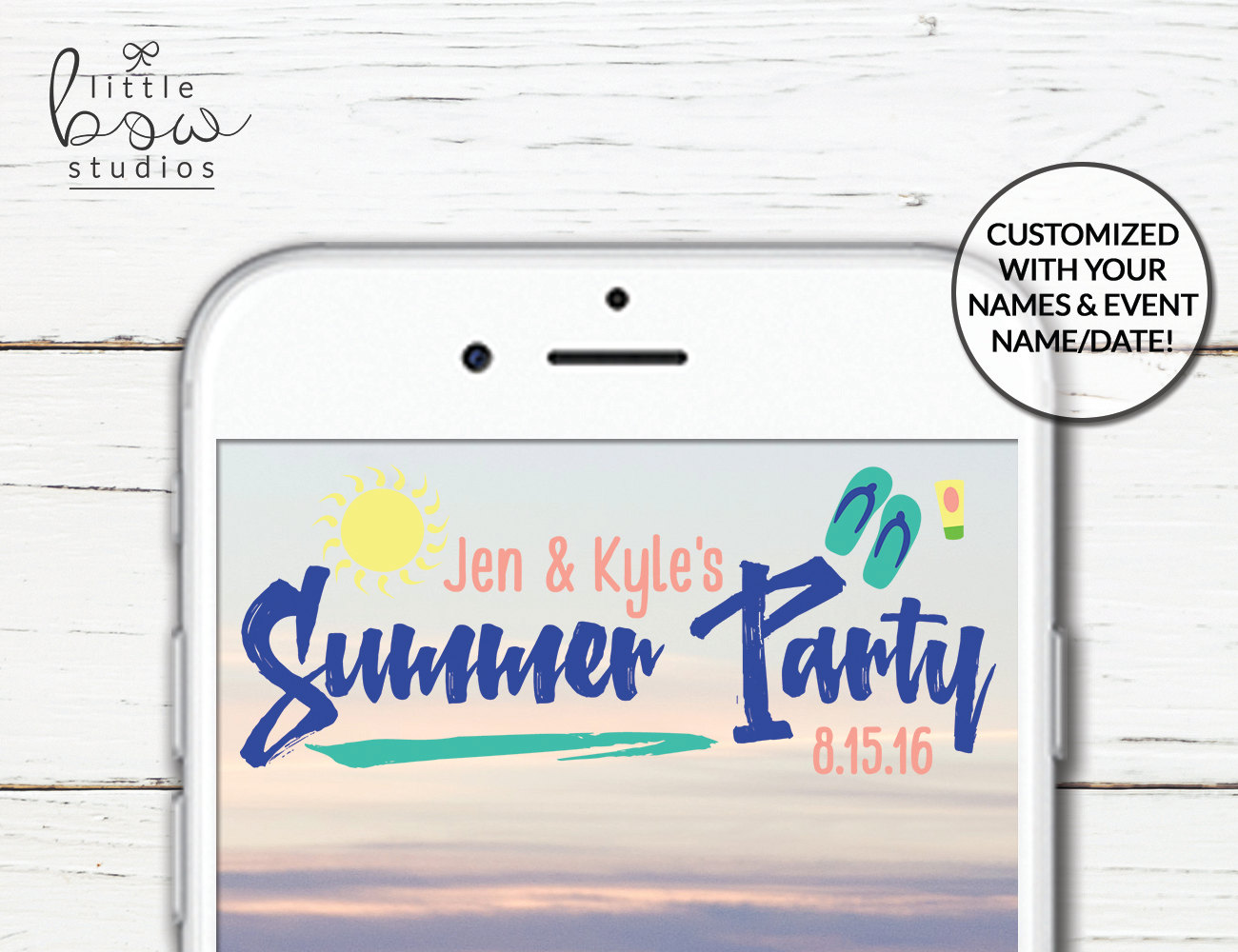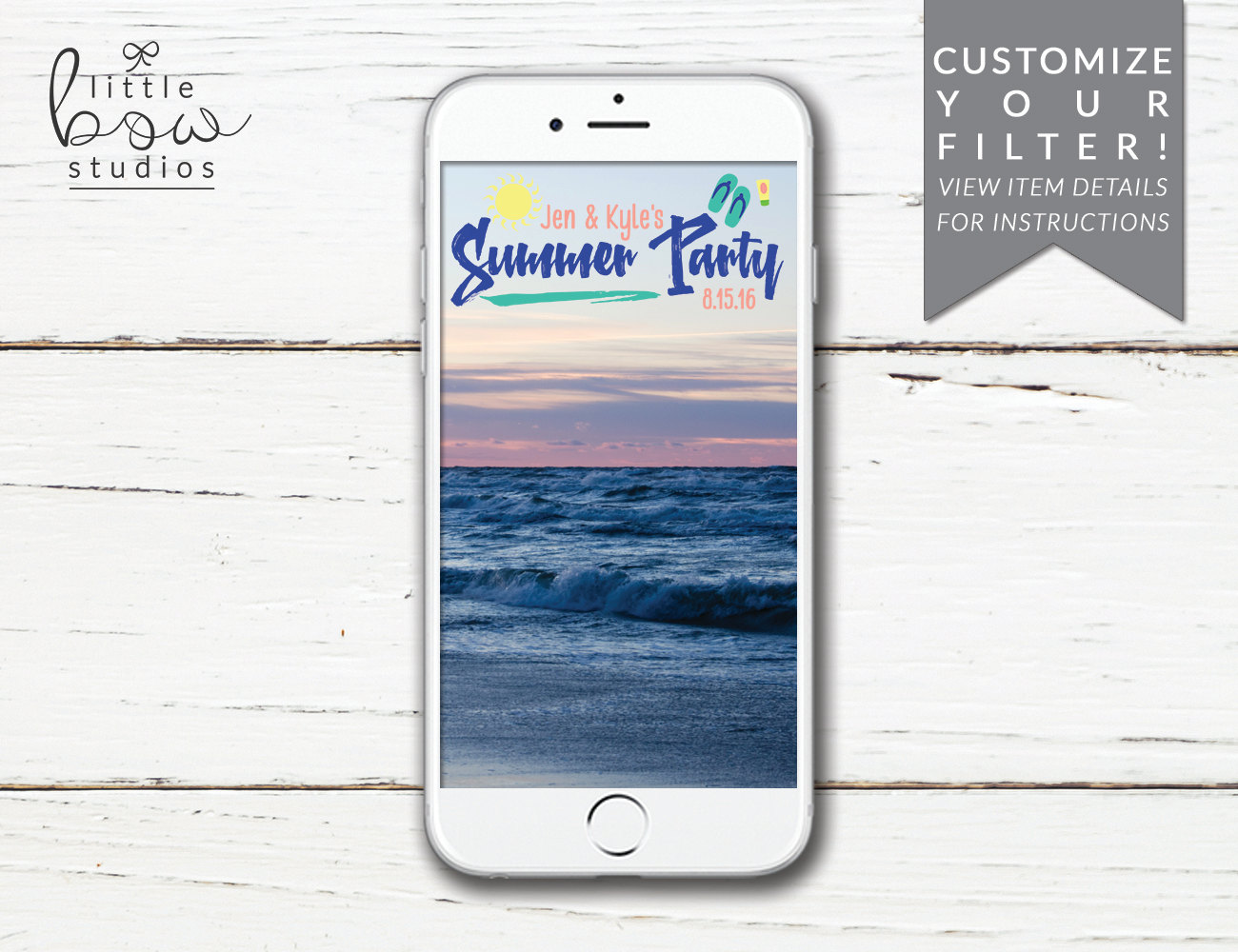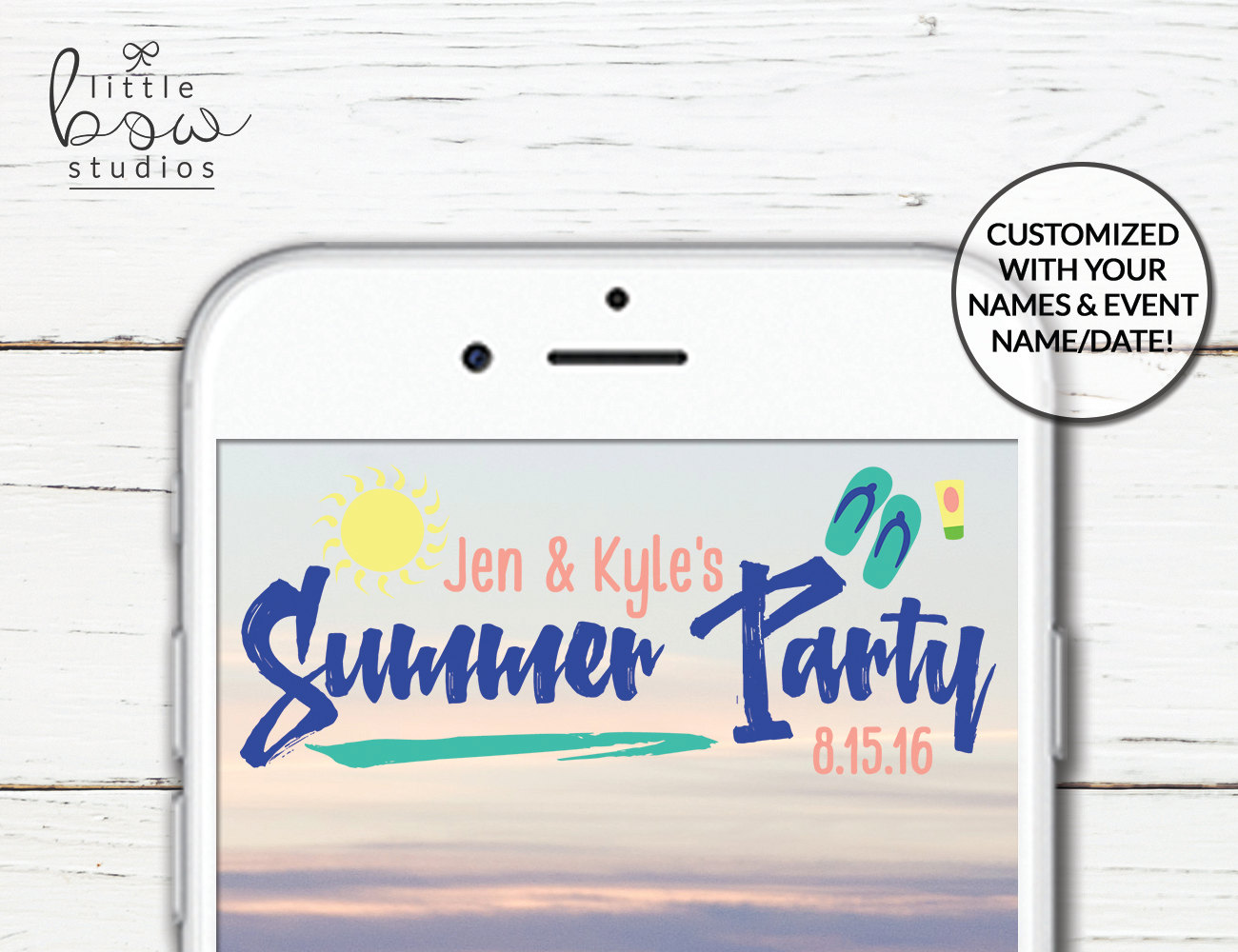 Summer Party Snapchat Filter, On Demand Geofilter, Snapchat Party, Snapchat Event, Beach Geofilter, Pool Party Geofilter, BBQ Geofilter
*Customized Summer Party Snapchat Filter
*Digital download: 1080 x 1920 pixels
*Web optimized PNG file
*Licensed for personal use only. Item may not be distributed or shared.


HOW TO ORDER:

1. Purchase the item. In the "Note to Seller," please include:
-Up to two first names or one last name
-Your event date
*Additional customizations are $5 and may add to processing time.*

2. A proof will be sent to you within 24-48 hours for your review and approval. Please contact us before purchasing to request a rush order.

3. Seller will make up to two rounds of edits. Buyer will be charged $5 for each additional round of edits requested.


NOTES ABOUT SNAPCHAT:

Your purchase includes a design file only--you are responsible for uploading your filter to Snapchat via an active Snapchat account, for paying any fees to do so, and for allowing enough time for the Snapchat approval process. Uploading a filter is a quick and simple process, and Little Bow Studios Geofilters are designed to meet all of Snapchat's file specifications and design guidelines.* In the rare case that Snapchat rejects your filter, we are unable to offer refunds (your purchase includes the time spent in creating your custom design) but we will do our very best to work with you toward achieving a successful second upload.

Before uploading your filter, please keep the following "common reasons for rejection" in mind:

-Selecting a geofence that is too large (i.e. an entire city or neighborhood)
-Not allowing enough time for approval (Snapchat does not publish their approval timeframe, but we've found that it can take up to 2 business days)
-Including a tourist destination within your geofence (Snapchat allows up to 7 geofilters for any one location, and this includes community geofilters; if you are uploading to a high-trafficked location--e.g. a sports arena or a city landmark--your filter will be competing with community and brand-sponsored geofilters and will be at risk of rejection)
-Uploading a geofilter at the same location and time as a public event (e.g. a major sports event or an awards ceremony)
-Insufficient descriptions (please include the purpose of your filter in the description section of your upload--e.g. "Bob and Cindy's wedding")

*Little Bow Studios is committed to unique and beautiful filter designs that meet Snapchat's guidelines and we will never use: the hashtag symbol; logos, trademarks, or school crests; profanity or any suggestions of profanity.

For more information about Snapchat guidelines, visit https://support.snapchat.com/en-US/a/geofilter-guidelines


-------------------------------------------------------------------------------------------------
THIS IS A DIGITAL PRODUCT. NO PHYSICAL PRINT WILL BE DELIVERED.

Little Bow Studios will not be held responsible for color variations between your monitor and final print.